STUX Service Manager

To start STUX Service Manager:
STUX CONTROL CENTER -> Network -> Services
A window like this will appear: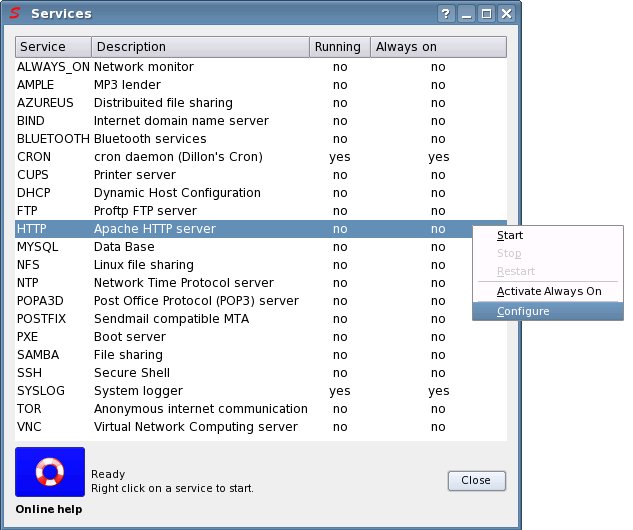 You can see in table the current status of services and, for each service, if it must be monitored by Always On daemon.

To manage a service, right-click on the service: a popup menu will appear:


Start

Stop

Restart

Restart selected service.



Activate/Disactivate Always On

Configure

Configure selected services.